Saturday, May 26, 2007

[currently feeling: Sick]
[currently playing: Timbaland - Apologize]
Yawns .. still havin e hangover frm kristine's bd party at MOS yesterday. Yawns..
First time ganna so dead drunk...
Vomitted once last night.. n once this noon.. i can still feel e liquor in my throat.. in my stomach.. i guess im havin e phobia to even drink that again!! =(
Felt pretty high yesterday after she made me drank 2 cups of dunno what..n 1 small shot. haha i admit my liquor holdin power is not very strong.. n e mixin of those drinks make me feel so giddy loh.. Lousy me.. ~ stayed till about 3am.. n left after that bd girl couldnt take it anymore..when she ended up vomitin all over e floor. wahaha.. all thanks to her drinkin frens who made her drank something wif a burnin big bottle on a glass of liquor.. after that.. SHE IS FLAT~ haha.. burnt her fringe oso! wahahha.. so funny.. =x oops.. but overall its quite fun la.. e music were particularly nice yesterday.. at least its all my fav songs. hehe..
Lucky i have got a pretty patient driver waiting for me after i finished clubbin.. if not, i wonder how m i gonna get home in that state man. ~ gettin drunk is scary.. vomitting is scary... EWWWWWWWW...
Anyway jus some photos..
Sexy Baby Kristine and me!~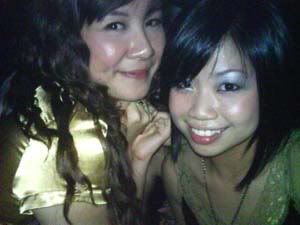 When shes gettin highhhhhhhhh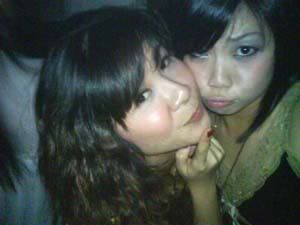 This girl alwaes cant keep her eyes open!!!! hmmm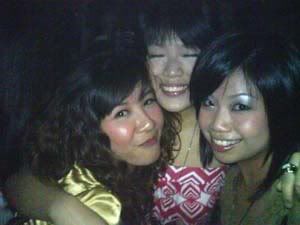 Me n Rachel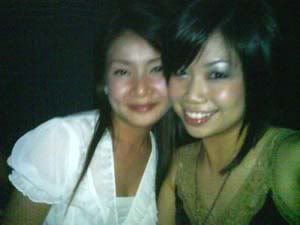 Lastly......... e tired me..........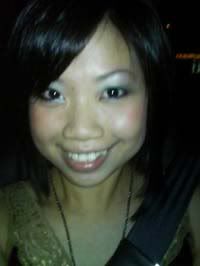 yawns.. tmr gonna work~ sian ahhhhhhhhhhhhhhhhhhh
we had everything
10:34 PM
Thursday, May 17, 2007

[currently feeling: Lazy]
[currently playing: Nelly + Justin timberlake - Give it to me]
Its been so so so so long... i entered here.. ~ life has been pretty much e same.. except that i have finally passed my final theory test!!! woot.. thinkin of when to book for e pract test.. cos i still have a lot of lessons not yet completed!! Sianz! workin hrs not very fixed.. alwaes last min.. sometimes jus feel so sick of it..
Im getting rather tired of my job.. how?? my interest is not in sales for goodness sake! sighs.. sometimes we r jus not given much of a choice.. arent we.. Any better sky for me to fly to???????? ~ i need help~~~
Anyway went for Judy's baby bash last sat.~ so fun meeting up wif e TSMU girls.. ~
Plus nice meetin Baby An first time in person! shes such a sweet little cutie. Hehe.. next time sure a pretty babe~
Here she is.. sleepin soundly ~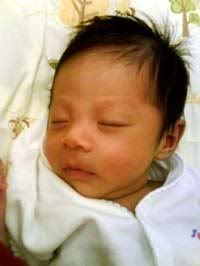 The giant hand wif little sweetie's =)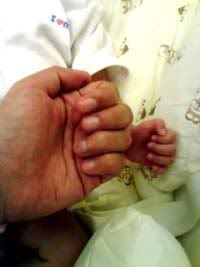 The TSMU girls..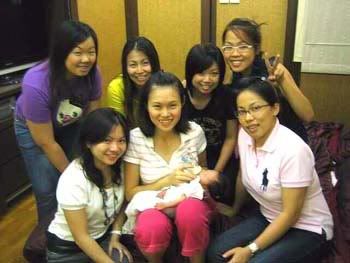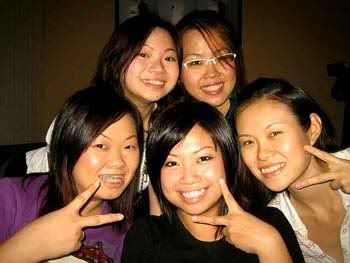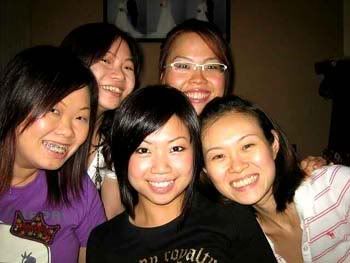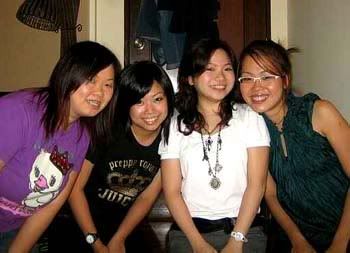 ~
Met bee n yanling on the 15th too.. its bee's bd ~ glad meetin them chatting up too.. but after e conversation i kinda feel abit depressed.~ hmm not their fault at all.. i guess its in me.. sumtimes i feel that i m so useless.. ~i dunno y.. nvm~~
At least i enjoyed e cafe cartel meal bee treated us! haha.. =p
Hmm ~i guess thats about all.. *BOO*!!! to silly, bo liao, unreasonable customers!!!!Pui~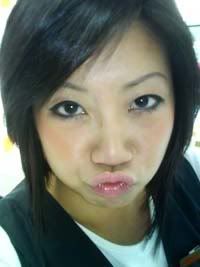 Ahhh.. felt better.. haha~
we had everything
11:00 PM