Thursday, May 25, 2006

[currently feeling: Extremely Tired]
[currently playing: LL Cool J - Control Myself]
Jus back from Momo not long ago. Went for e best model contest today as our school sponsorin them in makeup.Was there round 7pm but makeup only start at bout 9pm! Duhz waste so much of our time waiting for those darlings to finish rehersals.~makeup for bout 4 guys n 2 girls. So tiring!! Plus e room was so hot n stuffy wif all e hair stylist hair sprays ~i thought i gonna faint anitime. haha. but lucky overal results still not bad. ~
Before that Qi n Lin came over my place for a mini makeover. Hehe e 2 of them...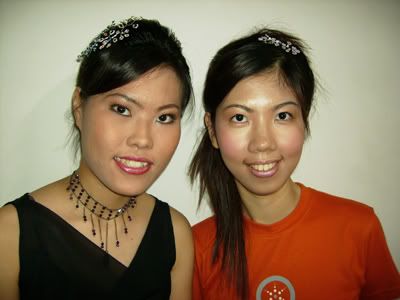 Yesterday went to Judy's place to see her doggies.. together wif joyce. Her doggies r so cute! Hehe actually intended to leave after dinner, but in e end chat till round 11pm++ haha woman.....can really tok hor? LOL
The doggies~~~Maen & Baileys!!! arent they cute!~?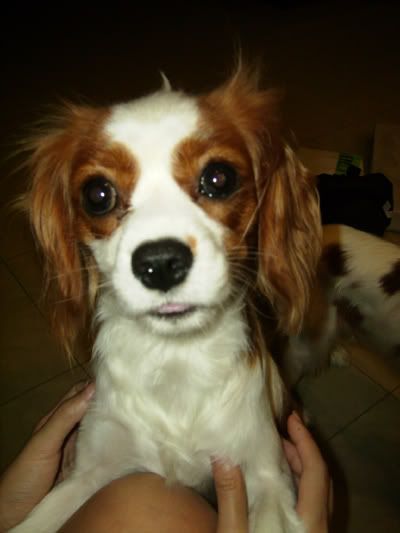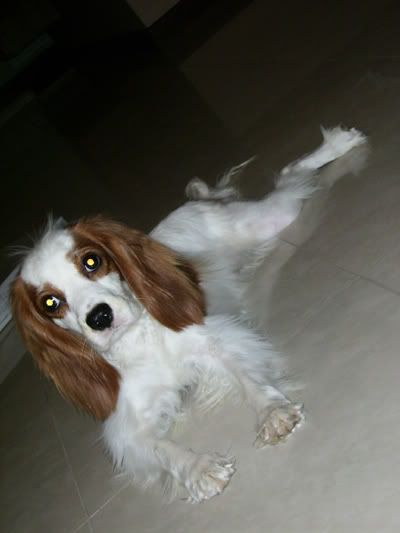 Maen is sleeping!! so sweet!!!!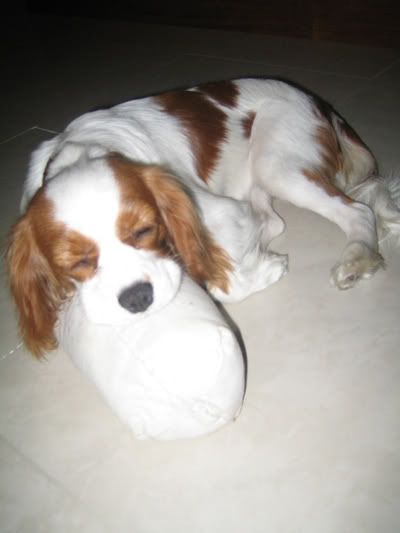 Us trying to get e doggies to take a pic wif us!!! how tougH~ haha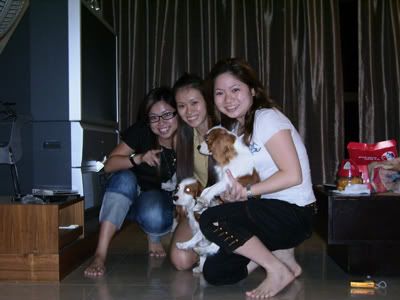 Me wif Baileys!! hehe!!!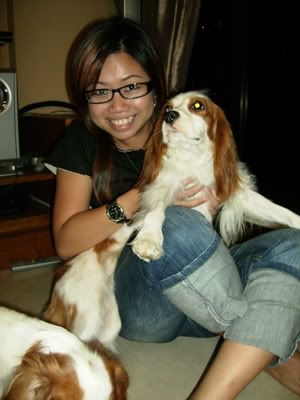 Hmm Went to momo to support my bunch of classmates last sat for e dunno wat event. LOL. im getting old liao.. aniwae some pics taken... =)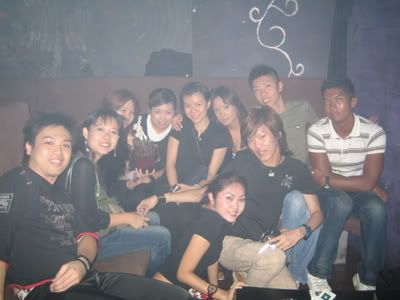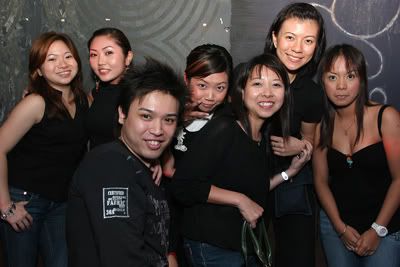 Then sunday went to the british club for the teens model search event.. cant believe those models r only 12 yrs!! so pretty ~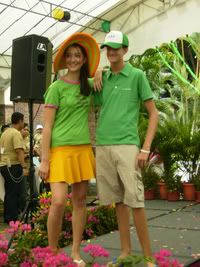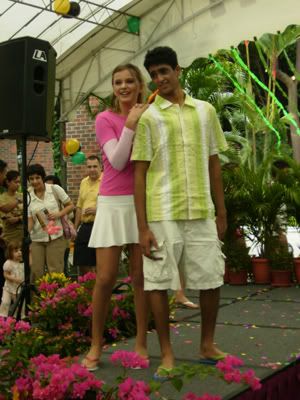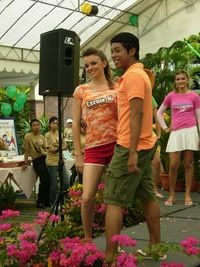 The MUA!!!!!!!!!! =p Cheese~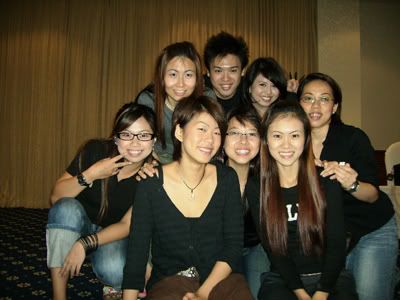 Woooooooooooooo.. its a pictures blogging day again. Haha..
hmm got to go rest le.......tmr gonna go dye hair liao!! new style....... yea!!! =)
Nitez peeps!!!!!!!
we had everything
1:28 AM
Tuesday, May 16, 2006

[currently feeling: Feverish]
[currently playing: Elva - Ta He Ta De Gu Shi]
Hmm theres actually many things to update. but i really dunno where to start. Haha.
Ok la.. went to SPH to kpo last fri.Early in e morning, met evelyn at aljunied n we then proceed there by cab. N guess wat, Vesak day n so e building is jus like a ghost town. so we took some pics while waiting boringly for e incharge to bring us up. LOL.I helped evelyn do a makeup on one of the interviee who will b featured in Bella next mth..after that went to have breakfast n took some neoprints at tampines mall~ haha its been so long since i took neoprints!!! Younger days memories. LOL
The few pics for e day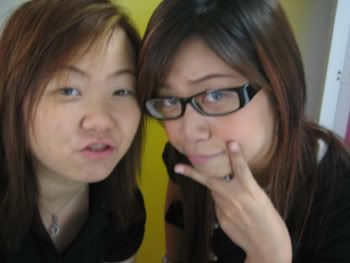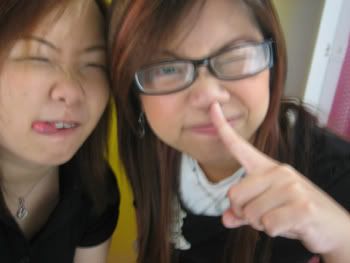 Our fav!!!!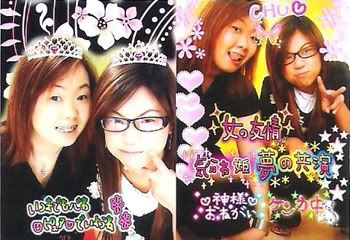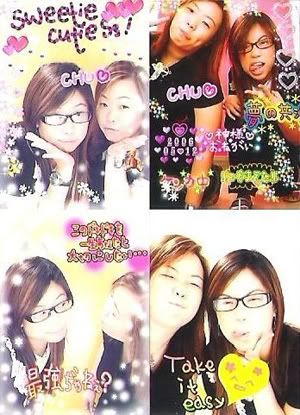 Hmm then sat went for e Teman Jurong CC mother's day celebration event.. helped a few aunties makeup for their "mama" contest. haha so cute.. lots of aunties actually very hiao loh =x Oops. haha.. only managed to take 1 pic wif 1 of my auntie model ~haha. So cute right! LOL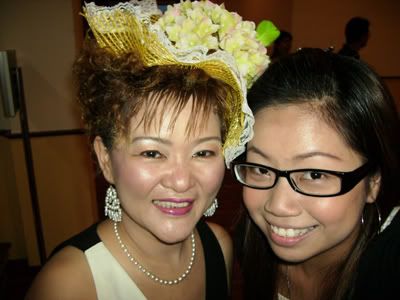 Hmm these few week been busy wif assignments n preparing some pics for portfolios n thesis. LOL. brain stormin for sum unique ideas. anione got webbies, mags, pics.. feel free to share wif me ok? haha..
Some of the looks we created..
e 3 "models" haha~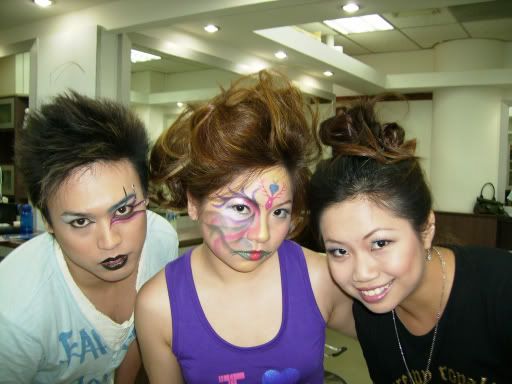 Me & Adrich (he did my hair!)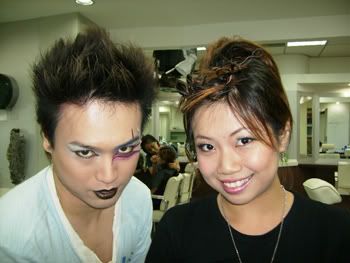 Me & Joyce (wild Look) haha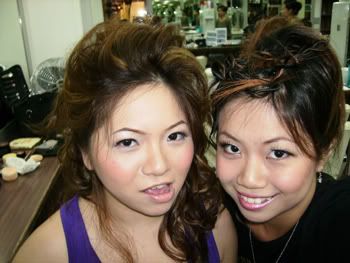 My MUA (Angeline)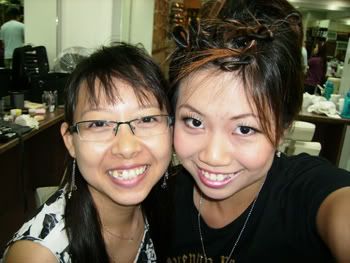 I created this look, n della created e hairstyle! Cool eh.. haha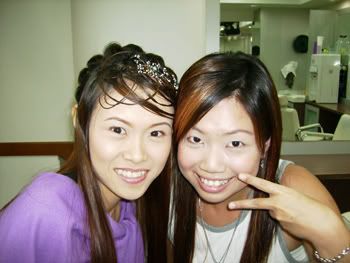 The dramatic Look by wymond.. hehe..My eyes are so heavy loh!! haha~~ e lashes r cool aniwae. hehe =p
Sianz.. feeling feverish le.. tmr gonna work at toa payoh hub.. for coverlooks ~
heard from in charge its a small mini makeover area. Hmm.. anione free can look for me there. LOL.
Gtg.. headache liao.. Nitez Peeps~
we had everything
9:07 PM