Thursday, November 24, 2005

new pics up!!!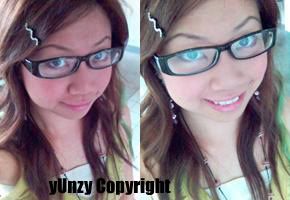 Woot.. its been so long since i last blogged. Hope im still not forgotten..??
Haha basically nothing much too.. just work work work .. n some stupid n silly trainings and meeting. Telling myself to bear wif it for a little while more.. jus a little while. hiak~
Yawns. theres so much stuffs i feel like learning. Like dancing, makeup, guitar, hairstyling. but jus so lazy after a day of work..Will be going for my advance diploma in makeup next yr feb. So excited. haha. finally after so long im able to take this course. Basically all sorts of makeup is covered plus hairstyling. So peeps, next time if u r looking for makeup artise, u should noe who liao la hor. LOL
So anibody interested in learning dancing? Go join wif me!!! haha...
Seen in forum that this school is not bad, plus affordable too... take a look when u have e time yea..
http://www.dinodance.com.sg/
Haha althought e website name seems bit funny, but pls do browse it through k? Peeps interested, do inform me!!!!!!!!!!!! hehee. Will be rather free when i takin e makeup dip next yr cos its only on mon n tues 10am to 5pm, so lookin for somethin else 2 learn perhaps part time jobs as well. whoever got lobang, do inform me ok~? =p hehe..or if free, do not hesitate to jio me out wor!!!! =) *grins*
Do drop me more tags peeps.. =) take care!
we had everything
9:27 PM